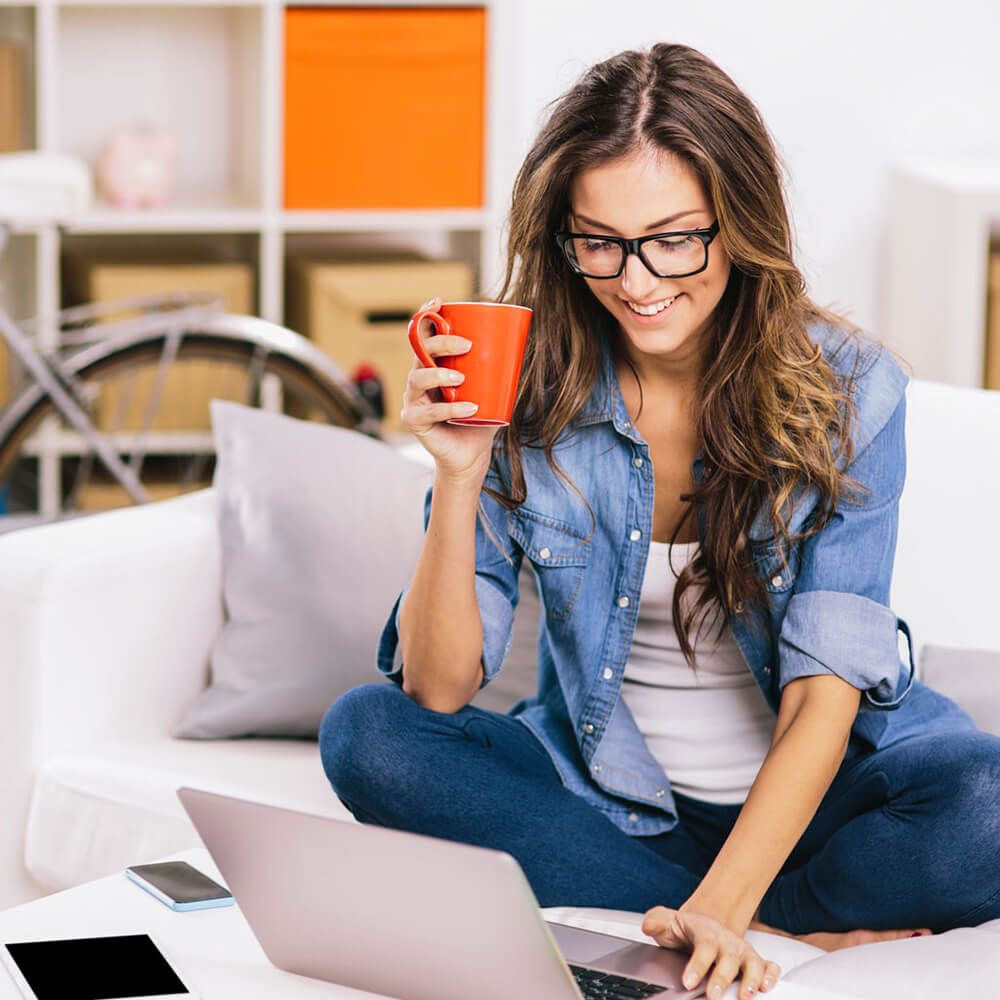 Virtual classroom
Design your own learning environment and create a learning atmosphere according to your wishes
Your virtual classroom at inlingua
You are often on the road or have no time to come to our center? The nearest center is far away?
No problem: with the Virtual Classroom, our trainer comes to you no matter where you are.
You continue to speak with a "real" inlingua trainer in the flesh, just in a different location.
Advantages
With virtual training in a Virtual Classroom at inlingua you have:
the advantages of a personal lesson with a native speaker trainer
interactive, flexible training without the need to travel to our language center, thus saving on travel costs and travel time
extended possibilities for follow-up work, unlimited in time and place
Best of all, all inlingua materials are seamlessly integrated on our platform and you can access them during class.
The volume of lessons is defined flexibly according to the needs of you, the participant. For example, you can choose a crash course to work on specific content or book a course over a longer period of time, including a combination of classroom training at our center and virtual classroom lessons.
Using an online platform that we make available to you, you learn the language of your choice in live lessons with a specially trained inlingua trainer. On your screen, you have eye contact with your trainer and - in the case of group lessons - with the other participants. You speak and communicate just like in a real classroom and can work together on the whiteboard.
If you ...
do not find the right course offer at your place of residence
are often on the road
cannot or do not want to come to the nearest inlingua center for other reasons
have to give an important presentation in a foreign language and want to practice it beforehand
want to practice a job interview in a foreign language
want to practice a telephone conference in English
or want to make up for missed lessons in your English course
need feedback from your trainer or want to rework certain points
... then the inlingua virtual classroom is just right for you!
Organization
With one-on-one training in the Virtual Classroom, your inlingua trainer can focus entirely on your individual needs and wishes. Language training cannot be more individual.
Elements of training in the Virtual Classroom
Free online placement test followed by detailed personal consultation
Individual online introduction to the technology and user interface with trial training
Live lessons with a specially trained native speaker trainer
inlingua learning material tailored to your previous knowledge and learning content
Access to the inlingua Online Learning with extensive additional practice options
The possibility to view the recorded previous training sessions and review them at any time