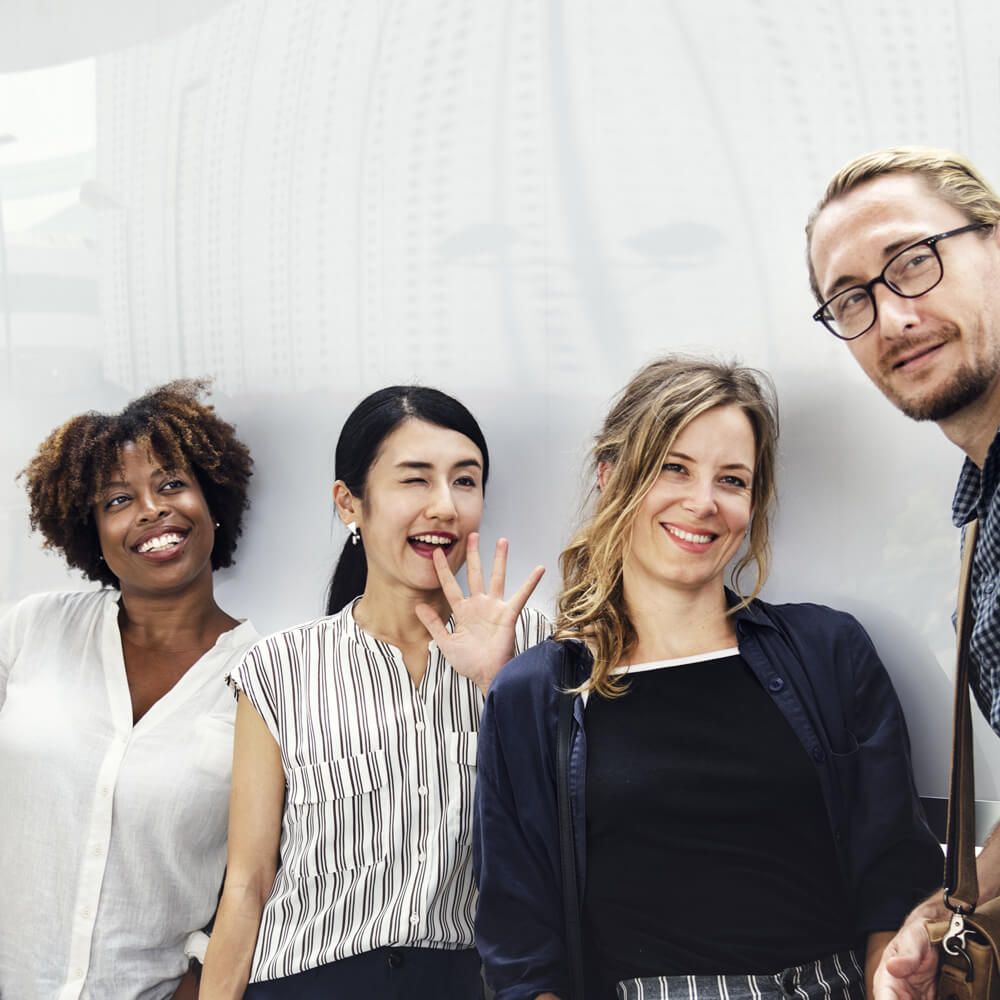 Saturday
business club
Learn to use the English language correctly in everyday office life
You learn languages best when relaxed!
Whether arguing on the telephone, presenting in front of customers or negotiating with business partners: With us you learn how to express yourself in typical business situations – in writing and speaking – correctly and appropriately. At the inlingua Saturday business club you receive training in a small group of 3 -5 participants, in a relaxed and lively atmosphere.
Beforehand we determine the prior knowledge and goals of each participant, and set the learning content accordingly. The courses are our diverse business English programmes. In the group you will use many effective learning methods, such as role-plays or discussions. These promote exchange and help you to internalize what you have learnt. At the end of the course you receive a certificate of participation, with confirmation of the CEFR language level achieved. Our Saturday business club takes place on 10 consecutive Saturdays with three training units each. Impress with good preparation! And achieve your language goal confidently and in a relaxed manner – with the Saturday business club at inlingua Augsburg!
All advantages at a glance: the inlingua Saturday Business Clubs
You learn how to use the English language correctly in day to day office life, every Saturday from 09:30 to 12:00
You receive training in the written and spoken language
You learn effectively with and from others in a small group of 3-5 participants, in a relaxed atmosphere
You get to know nice people and have lots of fun
We work according to the inlingua method and inlingua material is used
Course dates Saturday Business Clubs
| Language | Type | Start level | Start date | Training time | |
| --- | --- | --- | --- | --- | --- |
Would you like to know more about our language courses or receive personal advice?
Feel free to give us a call on 0821 34332-0 or directly book an appointment.